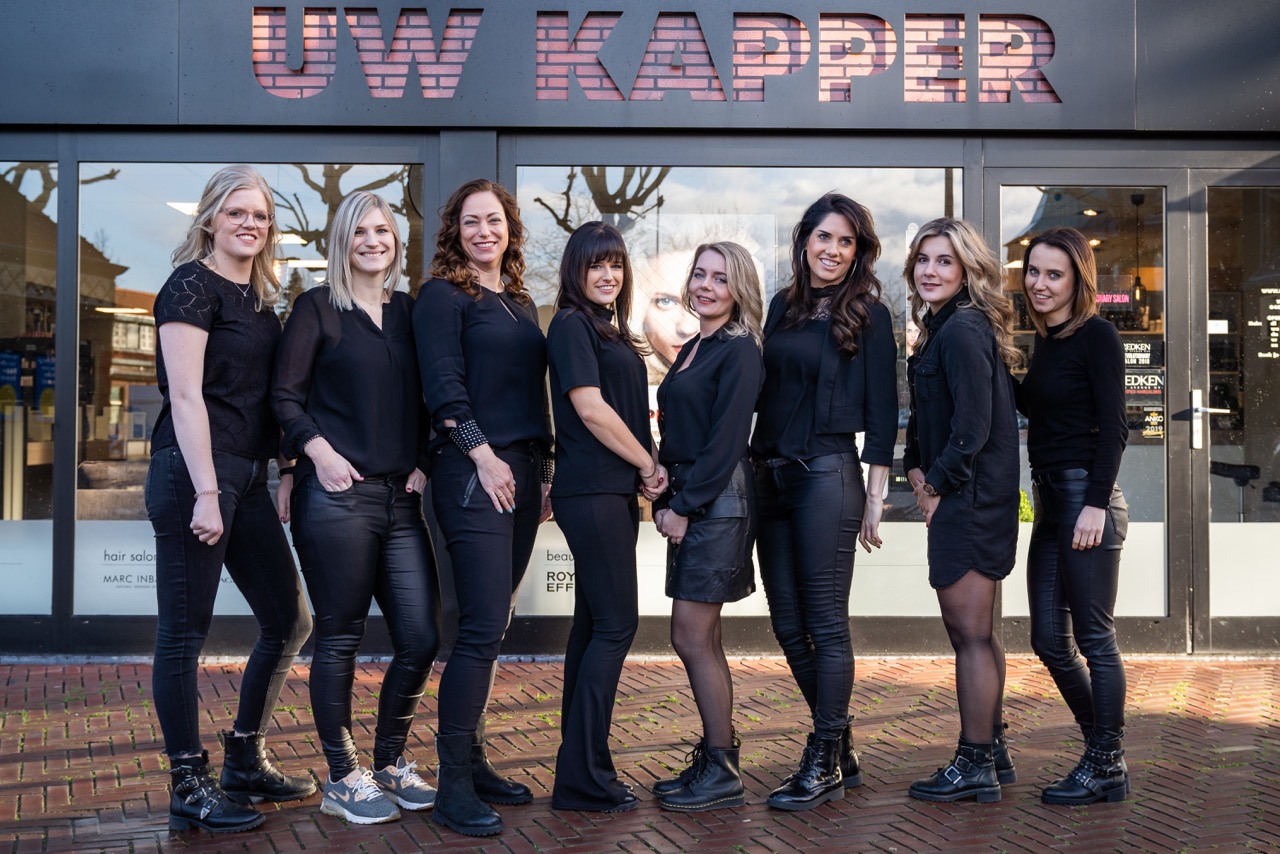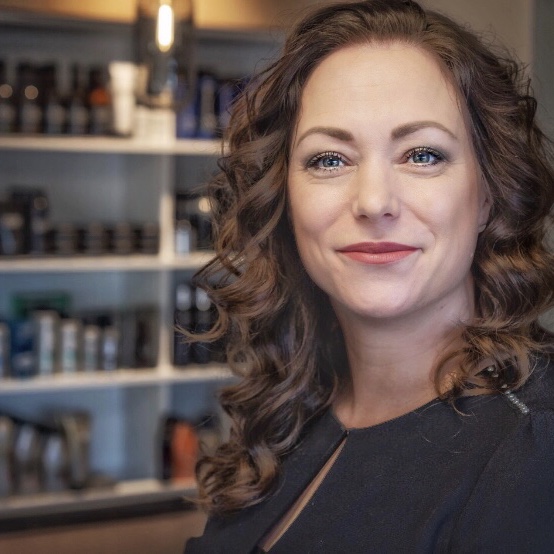 Sigrid
Allround Hairstylist - salon owner since 1/1/2002 - former Redken Artist - has been an Educator / Trainer at Redken - experience as a teacher at Hairdressing school (Summa College) - Approved & Certified Training Company level 4 - trained nationally and internationally - Highlight Specialist - Great Lengths Specialist - Redken Color Specialist - Redken Retail Specialist - Barber Cuts - Teambuilder - concerts, drinks, eating out and sports as compensation ;-)
Present on: Wed-Thu-Fri-Sat
Cristel
Cristel has been a familiar face within UwKapper for years and needs little introduction. She has been working with us as an all-round hairstylist and make-up artist since 2003. She likes to do something completely new with your hair and is very good at complete metamorphoses. To learn new techniques and get new ideas she follows several trainings including Redken's' training. Other than that Cristel can help you with Great Lengths hair extensions. Cristel very much enjoys being home together with her family and friends and is a proud mother of Sjors and Mart. She loves walking with her dogs in the woods and besides that she loves shopping.
Present on: Tue-Fri
Merel
Merel started working at UwKapper in 2014. While working she has finished her hair salon entrepreneurship study at the Summa College in June 2016 very successfully. Merel is an all-round hairstylist and make-up artist. In the meantime, she has already built up a very loyal regular customer base. She has mastered the latest cutting and coloring techniques partly due to the training she has followed and tips from shared experiences. In spring 2017 she became a Color Specialist at Redken through the intensive Color Certification Program. She specializes in balayage coloring and highlighting techniques. In addition, Merel was trained as a Redken Specialist in 2018. Merel likes to go out with her friends and to go shopping. She also likes to go to festivals.
Present on: Wed-Thu-Fri-Sat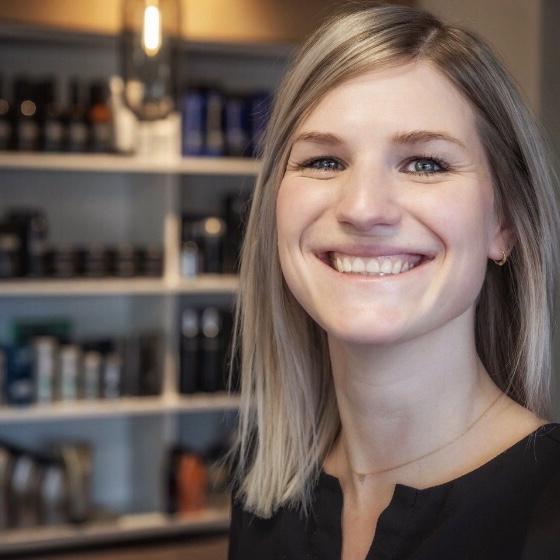 Jolijn
Jolijn is an all-round hairstylist and make-up artist and started at UwKapper in August 2016. Jolijn has worked with us in 2008/2009 as a trainee and fitted very well with our hairstylists. In the meantime she has built up many years of experience within the best salons in Eindhoven. When the opportunity arose to come and work with us again, she could not ignore it. Jolijn's passion is to make people more beautiful by creating a hairstyle and hair color that bring out the best. She trains in the salon and follows various other courses to stay up-to-date with fasion trends and technical developments, among others at Redken. In her free spare time she practices yoga, engages in mindfulness, enjoys being with her son and her family and loves to go to festivals and movies.
Present on: Thu-Fri-Sat
Jolijn will be back starting Thursday December 13th!!! Book your appointment ONLINE now!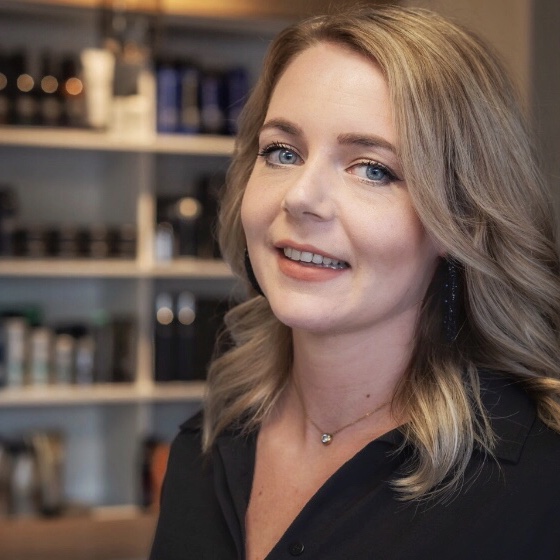 Joyce
Returning from March 2017: our Joyce! During Cristel's first maternity leave Joyce was her replacement at UwKapper. It went so well that she stayed with us for another two years. After a break of one year, she is now back in our team and that makes us all happy! Joyce works on Saturday and is an all-round Hairstylist and make-up artist. She specializes in cutting and coloring techniques and gladly advises you on the maintenance of your new hairstyle and color! Joyce regularly follows training courses at Redken and Barber trainers to keep up with everything, learn new techniques and continue to develop herself. In her free time, she loves to go out for dinner, movies, and music. Besides that, she loves her dog and her hobby is her work!
Present on: Sat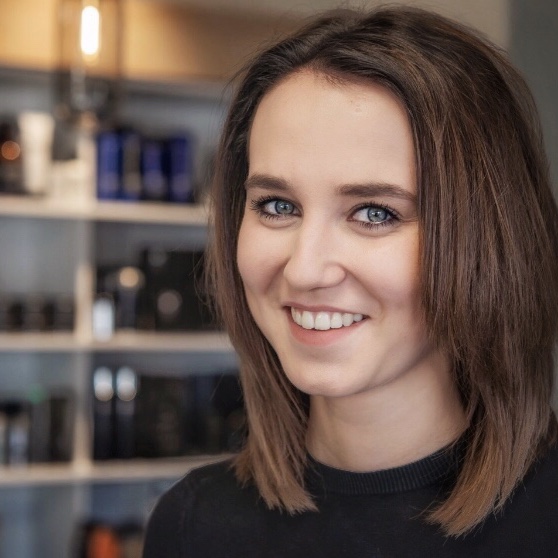 Tessa
In the summer of 2016, Tessa started as a trainee at UwKapper. In 2017 she graduated with, among other things, a beautiful final show at the ROC in Tilburg and she started successfully as an all-around hairstylist and make-up artist. In addition to her work in our salon, she attended an Entrepreneurial Hairdresser course at the Summa College in Eindhoven last year and she was also able to complete her degree. In addition, she trains in our salon, Redken and at Day Studios in Amsterdam in order to get more and more experience and to tackle all developments technically. She likes to sing and dance, in addition, Tessa loves to do fun things with friends and family.
Present on: Tue-Wed-Sat
Alisha
Alisha completed her hairdressing course at KOS in Tilburg in the summer of 2018. She really knows the hairdressing profession and has a passion for make-up. She had her training as a make-up artist at Micky Jooren in Tilburg, a well-known make-up artist. Alisha is also busy washing and taking care of your hair, cutting and drying / blow drying, various hair coloring techniques and of course a good welcome with a delicious cappuccino, tea ... or even a nice white wine in the afternoon. She has now specialized in Great Lengths Tapes extensions and she is very enthusiastic about this. In addition to her education, she has trained her cutting and coloring techniques both at school and in our salon. She also follows trainings outside the salon, including Day Studios in Amsterdam and Next Best Barber in Eindhoven to expand her men's and barber's techniques. She likes horseriding, dances at a high level and she also gets her challenge from a Strong Viking Run.
Present on: Thu-Fri-Sat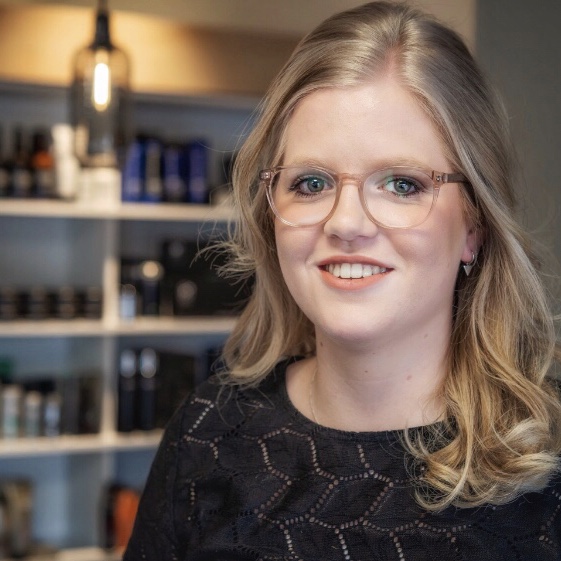 Britt
During her VMBO education, Britt learned a lot about hair and what you can do with it. In the summer of 2017, she started her hairstylist training at the Summa College in Eindhoven and she really likes the hairdressing profession! Super enthusiastic and passionate, she immediately started working as an intern in our salon. Britt assists us to provide everyone with beautiful hair in a relaxed atmosphere. She will wash your hair, provide a nice cup of coffee or tea and she can also color and blow-dry. During her education, she trains a lot, so that she can carry out more and more treatments independently. She likes to do something fun with her friends and family, likes to go shopping, and loves to go to the cinema.
Present on: Tue-Sat